EULAR Network of Trial centres (ENTRI)

The EULAR Network of Trial centres (ENTRI) is an initiative by the EULAR Research Centre, dedicated to facilitating rheumatic and musculoskeletal diseases (RMDs)-related clinical trial delivery for patient benefit, across all countries represented  within the EULAR membership.
ENTRI aims to:
Create a network of experienced clinical trials centres with access to large cohorts of patients with RMDs, accessible to all investigators and sponsors from both public and private sectors.



Build capacity and training in clinical trials and experimental medicine studies in close collaboration with EULAR's Impact of RMDs Survey,

RheumaFacts

, Advanced Tissue Analysis (coming soon) and the EULAR School of Rheumatology.


Provide RMD-related clinical trials toolkits underpinned by best practice.

For more information, please contact: ENTRI@eular.org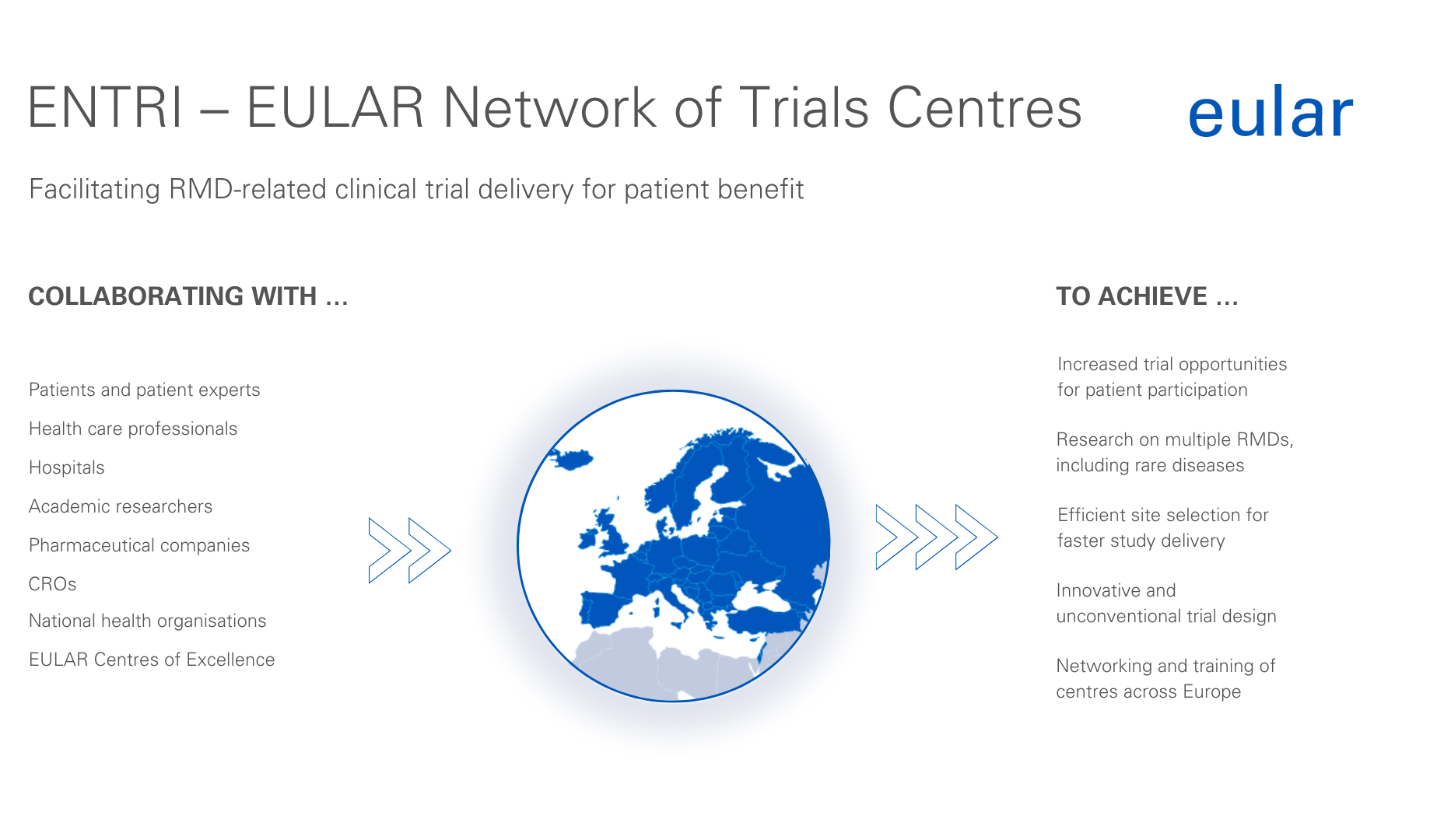 EULAR ENTRI is driven by the EULAR Clinical Research Sub-Committee
, led by the chair,
Prof. Andrew P. Cope
(Professor of Rheumatology, King's College London, United Kingdom).
Kick-off meeting in March 2023

Related Information
Sign Up to the EULAR Research Newsletter
To keep up to date with EULAR and developments around the EULAR Research Centre, sign up to receive the Newsletter here.
Related News Stories
The EULAR Research Consultation Service
How does it work and what can you get?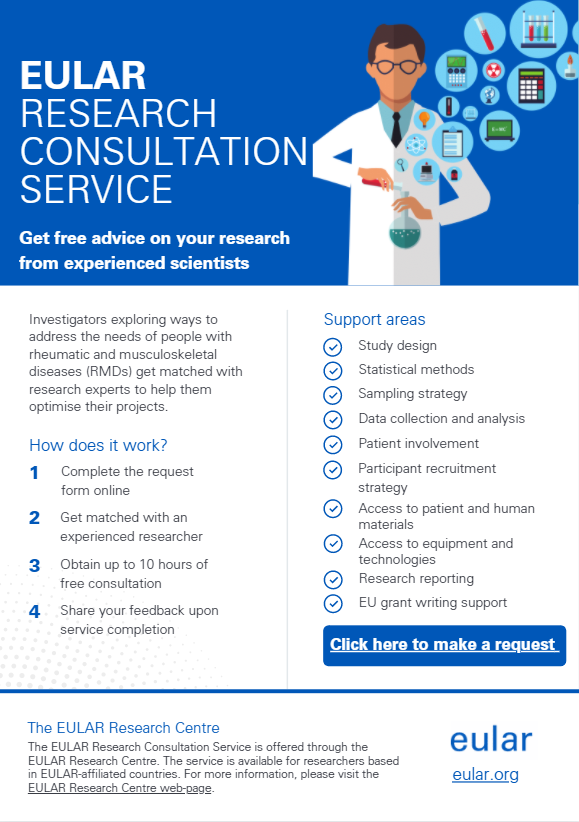 EULAR Research Interview Series
Questions?
Contact the Research team at ENTRI@eular.org