EULAR Research Support Overview
EULAR's Research Centre offers a range of services and resources, including training and funding, to support RMD research of investigators from EULAR-affiliated countries.
Research Funding
Research Training and Webinars
Mentoring
EULAR's Emerging Network, EMEUNET, offers a range of peer-mentoring programmes that support young rheumatologists in accessing information, interacting with leading clinicians/ researchers, and exchanging ideas with peers:
Research Data
Research Support Services and Resources
Research Consortia Support
Centres of Excellence
Related Information
Sign up to the EULAR Research Newsletter
To keep up to date with EULAR and developments around the EULAR Research Centre, sign up to receive the Newsletter here.
Related news stories
The EULAR Research Consultation Service
How does it work and what can you get?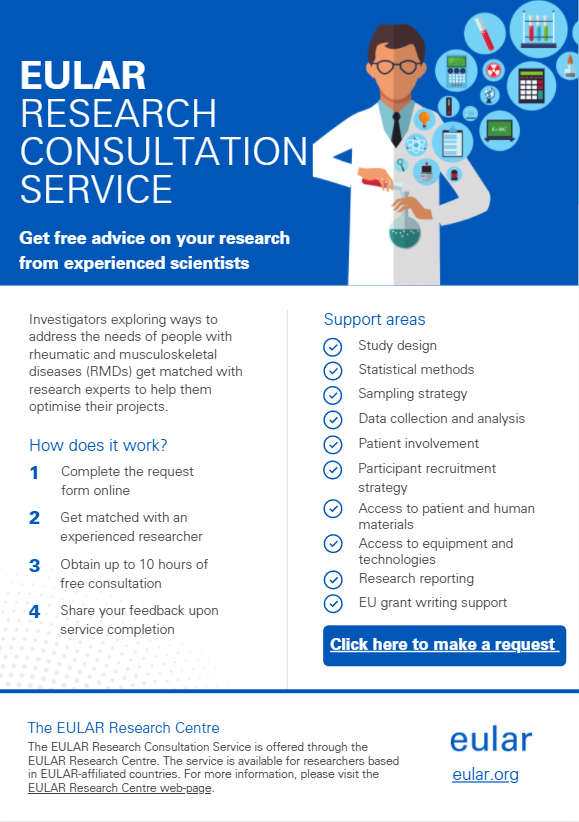 EULAR Research Interview Series
Questions?
Contact the Research team at research@eular.org