EULAR PARE: HarmonicSS
HarmonicSS was a private-public funded research project entitled HARMONIzation and integrative analysis of regional, national and international cohorts on primary Sjögren's Syndrome (pSS) towards improved stratification, treatment and health policy-making. It involved 35 partners from 15 countries, and was led by the University of Athens, Greece.
EULAR PARE and the Sjögren's Syndrome Foundation (SSF) had an advisory role in HarmonicSS and continuously monitored and evaluated the project in terms of impact on patients, having as well a major role in the dissemination of results to patient associations and the general public.
This 4-year project (January 2017-December 2020) was a ground-breaking pilot for EULAR partnership in EU-funded research consortia aiming to provide the patient perspective to international, scientific projects on rheumatic and musculoskeletal diseases (RMDs) via EULAR PARE.
1st SS Patients Group Meeting, June 2017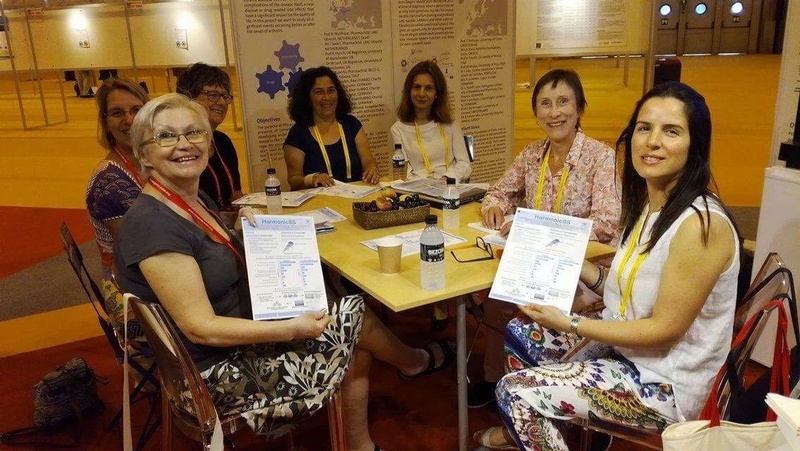 During the EULAR Congress 2017, representatives from SS European Patients' Groups were introduced to the HarmonicSS project.
pSS PAG Meeting, June 2019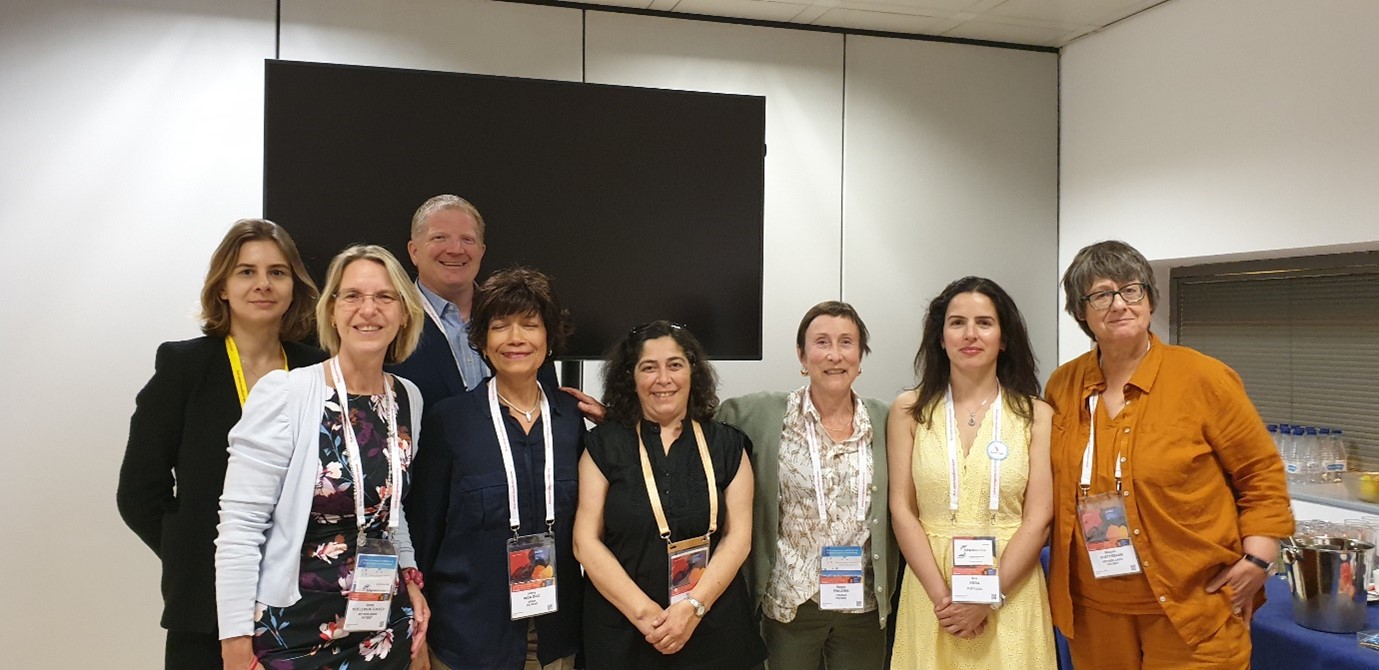 HarmonicSS pSS PAG Meeting at the EULAR Congress 2019.
This project has received funding from the European Union's Horizon 2020 Research and Innovation Programme under Grant Agreement No. 731944 and from the Swiss State Secretariat for Education, Research and Innovation SERI under Grant Agreement 16.0210.